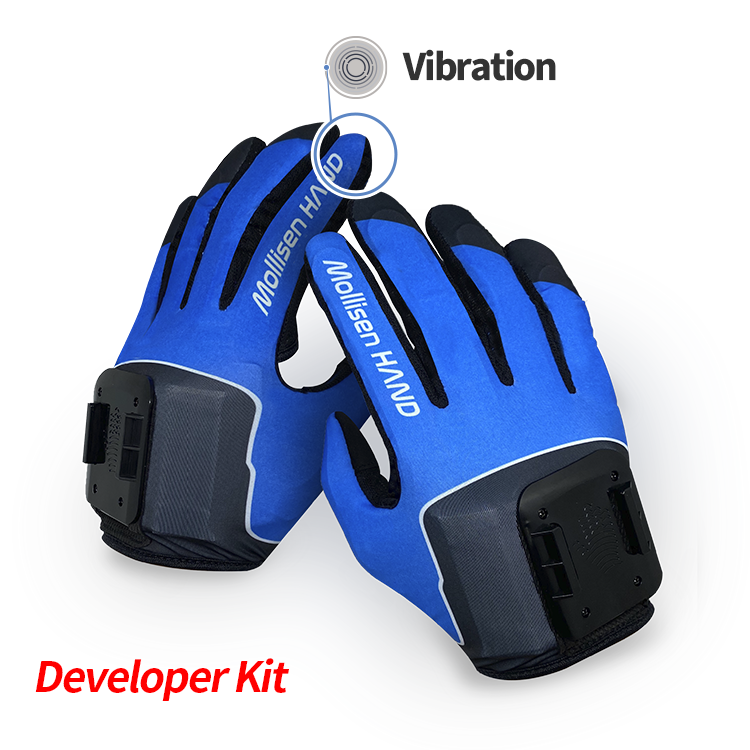 Mollisen HAND Vib+ for Haptic feedback
Experience realistic hand motions with Mollisen HAND Vib+ built in HiFLEX.
---
Product name : Mollisen HAND Vib+
Package contents
Mollisen HAND Vib+ (Left, Right)

There are vibrators on the thumb, index, and middle fingers.

Bluetooth dongle USB (2EA)
VR Tracker attachment clip (2EA)
Inch bolt (2EA)
5-pin USB Charging cable (2EA)
---
※ NOTICE
+ Shipping cost for each nation.
Please measure the size of your hand and select the product size. The measurement method is below at the bottom of the detailed description.

Please contact us if you would like to order a particular size.

This product is for developers who support SDK only.
You should refer to the SDK manual on the DEVELOPER.
Please understand that the order will be shipped within 14 days.